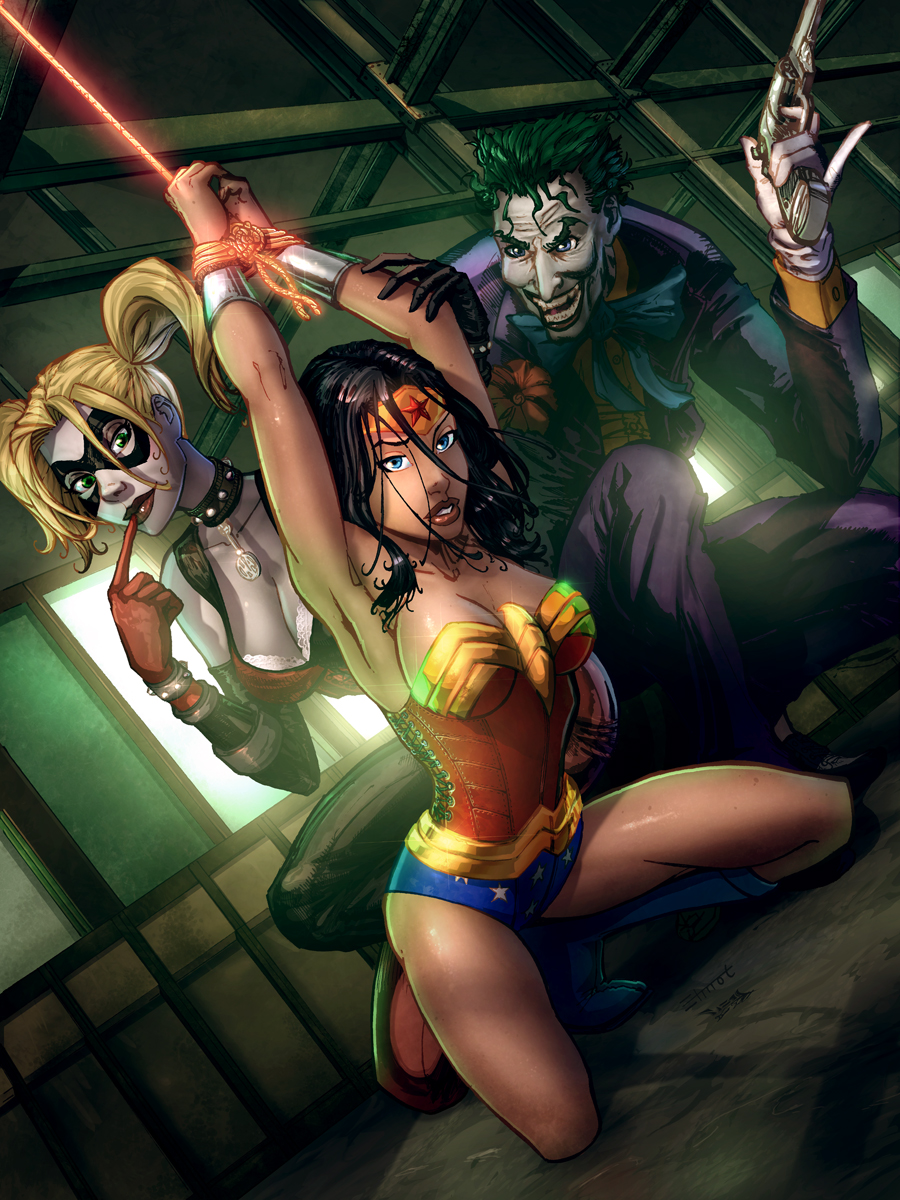 Problem
I draw Wonder Woman a lot. Between Harley Quinn and her, I find myself having a difficult time drawing them in ways others have not already done. My customer requested a humorous take on her endless hostage situations.
Solution
I like making people smile, and in this case I felt using the Joker and Harley in the same scene would add to the quirkiness Wonder Woman lacks.
Impression
The customer appreciated a new fresh look on her as well as incorporating characters not often associated with her.
Responsibilities
Art Director | Illustrator | Concept