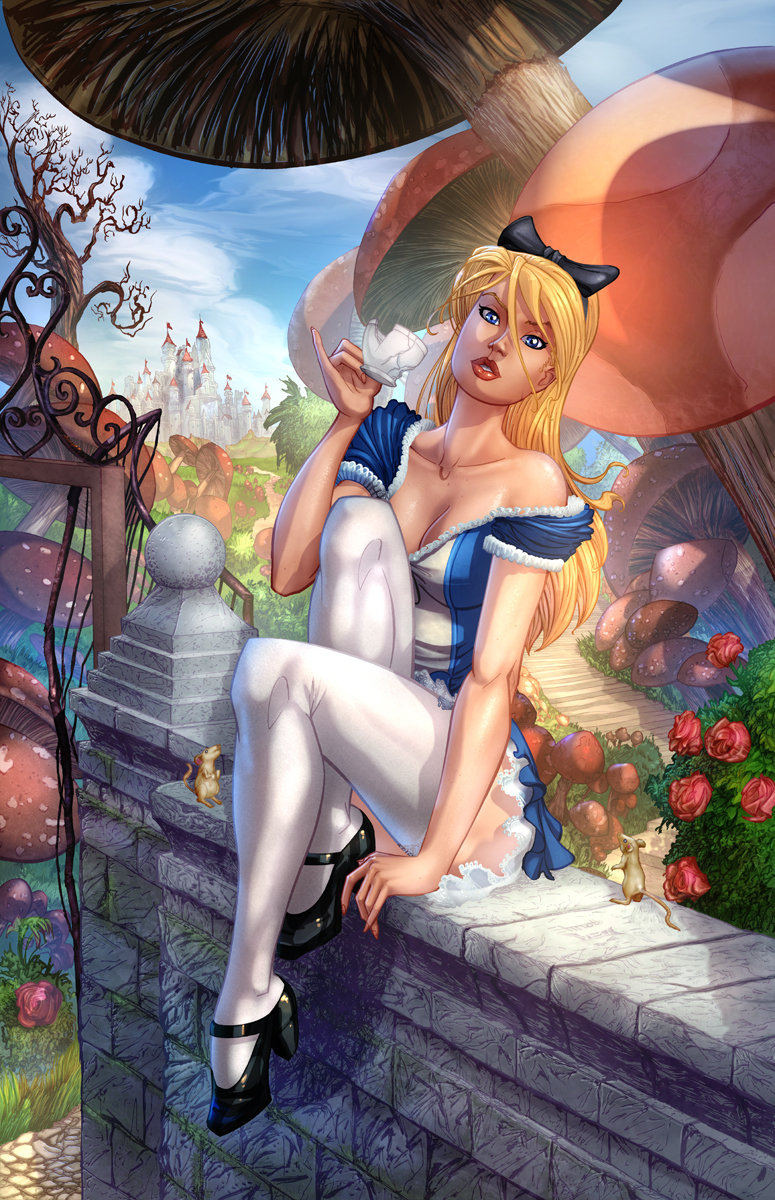 Problem
Zenescope was celebrating their 10th year in business and wanted to feature many of their titles with classic outfits or characters originally starting the series. This was my first time to draw Alice in Wonderland and was given freedom to draw whatever I wanted.
Solution
I chose to make this piece personal for me. I loved the novel series growing up and I challenged myself to draw a cute and enticing cover highlighting my favorite scenery, the gates of Wonderland.
Impression
The client was enthused and fans often compliment on the cover at conventions.
Responsibilities
Art Director | Illustrator | Concept