Whether I am building a massive 4 ft tall LEGO castle or designing a 500 page catalog,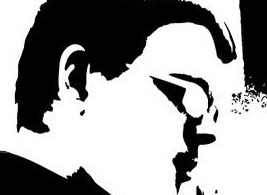 I am always seeking out new ways to visually communicate ideas. Art and design has been my passion since I was in diapers. Our kitchen table, floors, walls, you name it, I probably scribbled on it. Being a product of the early 1980s I can attest to the fact that the funky clothes and my bowl-cut hair style did not stick around in the 1990s.
As a person who continues to cultivate meaningful and unique work, I take in as much information and history about cultural experiences I endure. Besides the county fair and the Independence Day fireworks, growing up in a small town didn't offer my family much entertainment. I toured all over the United States and love to visit cities during the comic book convention season.
I am a firm believer in supporting the Hero Initiative, a publicly supported nonprofit organization dedicated to helping comic book creators in need. Hero assists yesterday's artist with medical aid, financial support and seeking paid work.
Live. React. Experience.
I am a huge movie monger.
You will most likely find sci-fi, action, adventure and several thriller genres within my collection.
My car and I were extras in the movie Spider-man 3. You can see us during the bank robbery scene.
I still buy LEGO construction toys and argue that they are solely for engineering and architectural concepts.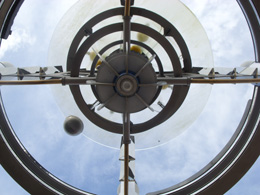 Arnold Schwarzenegger is as large as he appears on screen.
Sylvester Stallone is not as large as he appears on screen I have two cats, but only one of them acknowledges my existence.
I can survive on cereal and milk.
My grandfather had a Siberian Husky named Bear who used to chase golfers off his farm.
I love Hershey's Milk Chocolate and making quadruple stuff Oreo cookies. Mmmm.
Recognition
2011 Bronze Addy Award
(PGCH Magazine Ad Campaign)
2010 Silver Addy Award
("Available In" Magazine Ad)
2010 Bronze Addy Award
("Putting you in the right light" Magazine Ad Campaign)
2010 Bronze Addy Award
("Wimpy Brute" Magazine Ad)
2010 Gold Northeast Ohio Craftsmen Club's Gallery of Superb Printing Award
(Tri Tantage Welcome Kit)
2009 Bronze Addy Award
("Open Your Mind" Trade Show Exhibit)
2009 Bronze Addy Award
(NaviGate "In An Instant" Brochure)
2008 Bronze Addy Award
(Magazine Ad)
Designing With Type
Featured in Designing with Type 5 and on author's associated website:
www.designingwithtype.com
Education
Kent State University
Bachelor of Fine Arts in Visual Communication
Design with a concentration in 2-D Design and
a Minor in Advertising
GPA: 3.20
Experience
Mitchell Allen Group
Cleveland, OH
Graphic Designer/Freelance Art Director
09.12 – 03.13

Frontgate
Freelance Graphic Designer
West Chester, OH
01.12 – 08.12
Mitchell Allen Group
Graphic Designer
Cleveland, OH
09.08 – 07.11
JoAnn Fabric and Craft Stores
Freelance Graphic Designer
Hudson, OH
03.08 – 08.08
Doner Advertising
Freelance Graphic Designer / Production Artist
Cleveland, OH
09.07 – 03.08

Whitemyer Advertising
Graphic Designer
Zoar, OH
07.06 – 08.07
Dix & Eaton
Freelance Graphic Designer
Cleveland, OH
12.05 – 06.06
Download
Affiliations
AIGA Cincinnati
07.11 – Present
AAF Cleveland
10.08 – 08.11
AIGA Cleveland
09.01 – 05.07
I brand chicken scratch
I decipher messy and sometimes unrecognizable thoughts and turn them into coherent solutions. Most the time I begin with just a doodle. Funny word, isn't it?
On a napkin or in a book. Underneath a cliff. Inside a car's trunk…don't ask. These are places where my creativity began and ideas formed, got scratched off and rewritten. After that, strategies fell into my lap.
Big or small, ideas carry the heavy lifting. My pencil does the rest.

Design that matters
No two companies are alike, and I don't believe in offering them a pre-sorted menu either. Let's talk message first, execution later. Design informs smart decisions, yet feels good on the eyes. Thomas Watson of IBM famously said, "Good design is good business." I welcome you to learn more about how great design can enrich everyday life.
Still Curious?
My talents range from illustration to design.
I am well versed in corporate identity, print design, signage, environmental graphics, interactive media and multimedia illustrations.
I love finding alternative solutions for clients and cultivating brands.

Education
Kent State University
Bachelor of Fine Arts in Visual Communication
Design with a concentration in 2-D Design and
a Minor in Advertising
GPA: 3.20
Experience
Chibi Essence
Freelance Concept Artist/Sculpture Designer
Dallas, TX
11.14 – Present

Coffin Comics
Freelance Cover Artist
Phoenix, AZ
AZ 09.15 – Present
No Gravity Studios
Freelance Cover Artist
Detroit, MI
08.15 – Present
Double Take Universe
Freelance Cover Artist
New York, NY
07.15 – Present
PerfectPlanit
Freelance Storyboard Artist
Gibsonia, PA
06.15 – Present
TOPPS Trading Cards
Freelance Sketch Card Artist
New York, NY
05.15 – Present
Octopus Park
Freelance Cover Artist
Indianapolis, IN
04.15 – Present
Zenescope Entertainment
Freelance Cover Artist
Philadelphia, PA
08.13 – Present 

Overnight Productions
Freelance Comic Book Illustrator/Concept Artist
Hollywood, CA
09.13 – 05.14
Laser Lady Publishing
Freelance Cover Artist
Boston, MA
09.13 – 10.13
New Dimension Comics
Freelance Cover Artist
Ellwood City, PA
09.13 – 10.13
Rupps Comics
Freelance Cover Artist
Fremont, OH
09.13 – 10.13
Cincinnati Comic Expo/Rupps Comics
Freelance Cover Artist
Cincinnati, OH
08.13
WV Pop Con
Freelance Cover Artist
Morgantown, WV
04.13 – 07.13
C Comics Studios
Comic Book Illustrator
Cleveland, OH
04.12 – Present
Carl Lillis & Associates
Freelance Illustrator
Cleveland Heights, OH
07.04 – 08.04
Download
Affiliations
Inkwell Awards
08.13 – Present
Education
Kent State University
Bachelor of Fine Arts in Visual Communication
Design with a concentration in 2-D Design and
a Minor in Advertising
GPA: 3.20
[/one_fourth]
Experience
Chibi Essence
Freelance Concept Artist/Sculpture Designer
Dallas, TX
11.14 – Present

Coffin Comics
Freelance Cover Artist
Phoenix, AZ
AZ 09.15 – Present
No Gravity Studios
Freelance Cover Artist
Detroit, MI
08.15 – Present
Double Take Universe
Freelance Cover Artist
New York, NY
07.15 – Present
PerfectPlanit
Freelance Storyboard Artist
Gibsonia, PA
06.15 – Present
TOPPS Trading Cards
Freelance Sketch Card Artist
New York, NY
05.15 – Present
Octopus Park
Freelance Cover Artist
Indianapolis, IN
04.15 – Present
Zenescope Entertainment
Freelance Cover Artist
Philadelphia, PA
08.13 – Present 

Overnight Productions
Freelance Comic Book Illustrator/Concept Artist
Hollywood, CA
09.13 – 05.14
Laser Lady Publishing
Freelance Cover Artist
Boston, MA
09.13 – 10.13
New Dimension Comics
Freelance Cover Artist
Ellwood City, PA
09.13 – 10.13
Rupps Comics
Freelance Cover Artist
Fremont, OH
09.13 – 10.13
Cincinnati Comic Expo/Rupps Comics
Freelance Cover Artist
Cincinnati, OH
08.13
WV Pop Con
Freelance Cover Artist
Morgantown, WV
04.13 – 07.13
C Comics Studios
Comic Book Illustrator
Cleveland, OH
04.12 – Present
Carl Lillis & Associates
Freelance Illustrator
Cleveland Heights, OH
07.04 – 08.04
Download
Affiliations
Inkwell Awards
08.13 – Present